Building a Strong Sustainable Economy
High gas prices, expensive groceries, supply chain issues, and travel restrictions are hurting kama'aina and working families. The pandemic exposed our over-reliance on tourism dollars. That's why we need to invest in self-sustaining industries like agriculture, farming, green energy, and infrastructure. We need to protect union jobs and make it easier for employees who want to join or form a union to do so.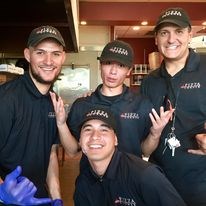 Hawai'i cannot function without a strong working class and Economists predict inflation will continue to the end of 2022 at about 6.3% and will only ease up gradually over the next two years, depending on COVID cases and the war in Ukraine. Hawai'ians are not spectators of the world stage, we are solution makers, and we need to be proactive at anticipating these issues and pass pro-business and pro-worker laws to safeguard our economy from these unprecedented events as best we can. That's why Jon is running on bold initiatives to diversify the economy and to come out of the pandemic with robust, local investments that that do not follow the same old playbook. We need to be ready for the next global disaster and implement a plan to respond.